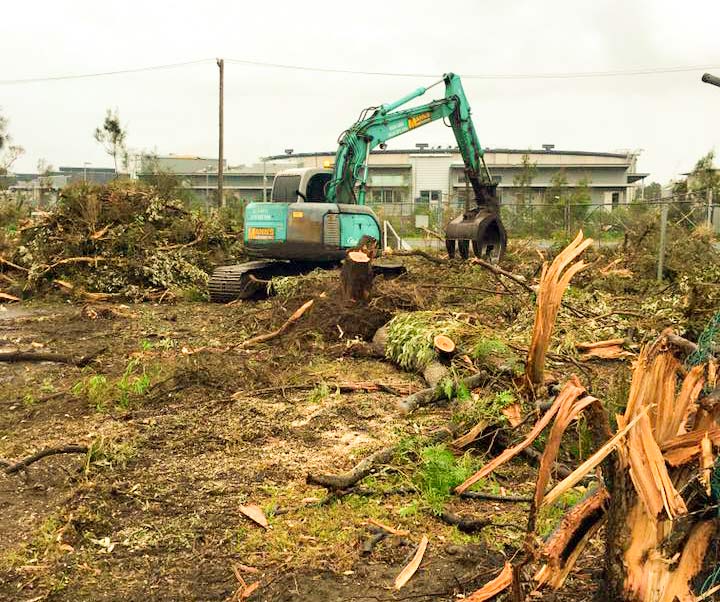 There are many reasons to engage a land clearing contractor to conduct vegetation and Tree Clearing services. These reasons include making way for development projects and sub-divisions, Fire breaks and trails for hazard reduction burns, building site preparation or any other approved tree removal for residential lots or larger properties. It may also be an emergency response situation where storm damage has left a residential or commercial community area unsafe with risk of falling trees or limbs.
Why Us?
Shane's Trees have experience with all the above scenarios and our 35+ years in operation, makes us one of the most dependable and knowledgeable Tree Service providers in Sydney. We have a well established team that bring peace of mind to our clients and fast effective service at extremely competitive prices.
We are the best choice land clearing company for the following reasons:
| | |
| --- | --- |
| 35 Years Experience | Full Public Liability Insurance |
| Full Workers Comp Insurance | Second To None Customer Service |
| Only Dispose Of Waste Legally | Strict Safety Policies And Procedures |
| Equipment For Any Size Project | Priority On Safety |
| Qualified Arborists / Experienced Climbers | Respect For Surrounding Property |
| Free Quotes And Advice | Quality Guarantee |
Land Clearing Case study:
Shane's Trees were called out to attend the emergency response cleanup after the dangerous Kurnell tornado devastated the area in December 2015. The area was hit by winds of up to 213 km/h which tore roof's off houses, tipped over cars and trucks and left damaged trees and building everywhere in it's path. Our team where involved with the cleanup both in the community area and land clearing operations in a nearby major hazard facility.